There are definitely cooking "rules". But there are lots of things that were drilled into me in school and later in restaurants that I still swear by to this day, and use in my kitchen at home.
The time, money, and commitment of culinary school aren't worth it for everyone, but there are certain culinary school tips and techniques that anyone can put into practice at home without spending a single day in (or dime on!) a white chef's coat. Here are the most useful things I learned.
1. Sharpen your knives.
The first thing we did in culinary school was learning how to chop carrots and onions. The second thing? Learn how to properly sharpen a knife. It's important to realize that a sharp knife makes chopping so much faster and easier. (Plus, you don't need to use as much force when your knife is sharp, which means it's safer, too.) Plenty of kitchen specialty stores, like Sur La Table, will sharpen your knives for a reasonable price — so it's worth bringing them in when they're getting dull.
2. Use the right peeler for the job.
If peeling vegetables feels like it takes forever, it's probably because you're using the wrong peeler. My advice? Throw away the rusty swivel one that's been sitting in your drawer for years and order a three-pack of these Kuhn Rikon Swiss Peelers. They're a culinary school favorite for a reason: The Y-shape makes them more comfortable to handle, and a sharp peeler makes food prep way easier. They're also cheap enough so that when one gets dull, you can switch it out for a new one.
3. Embrace the practice of mise en place.
The French term translates to "putting in place," and it refers to getting all of your ingredients out, measured, and prepped before you start cooking. This is how restaurant kitchens get food out so quickly and efficiently. And while you don't need to be quite so exacting at home, it's much easier to follow a recipe when your ingredients are all ready to go in advance.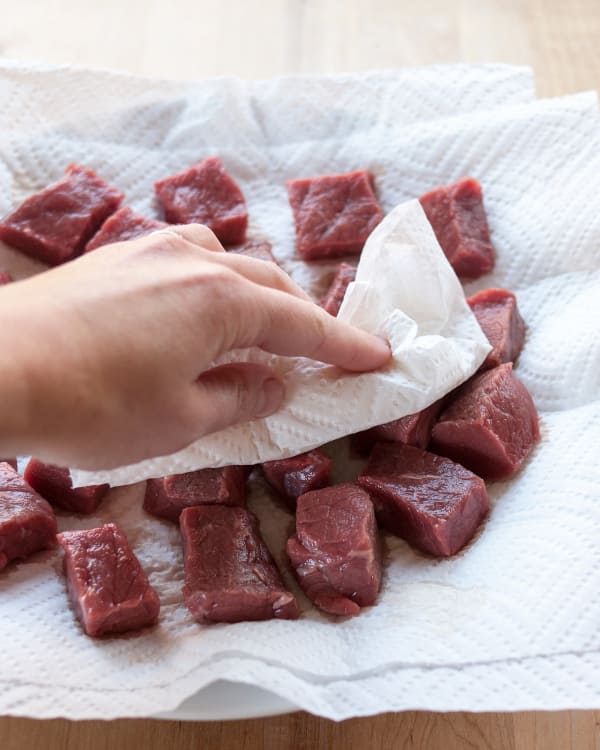 4. Dry meat and fish with paper towels before you cook it for extra-crispy skin.
In fact, you should be drying meat and fish with paper towels before you cook it no matter what. For skin to crisp, you need to get rid of as much moisture as possible — because moisture and steam kill any chance of crisping and browning. This will also prevent the meat and skin from sticking to the pan as it cooks, which is the absolute worst.
5. Don't default to always cranking up the heat.
Even if you want food in a hurry, ramping up the heat to high isn't always the best way. Slowly sautéing aromatics like onions, shallots, or garlic in oil over medium-low heat will bring out more flavor and will keep them from burning and getting bitter. Cooking meat or veggies over medium heat will give them time to cook all the way through without burning on the outside. Simmering soups or braises instead of boiling them will cook the ingredients and meld the flavors without making meat tough, or breaking veggies apart.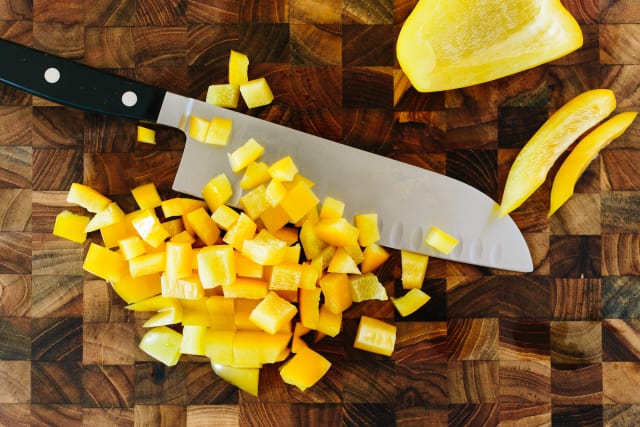 6. Put some thought into how you cut your vegetables.
Those fancy vegetable cuts you see in nice restaurants? There's a reasoning behind them besides just looking impressive. Smaller cuts will cook quicker than big ones, so using a mix of both can vary the texture of a dish. And veggies cut on a diagonal will be al dente on the thicker end and soft on the thinner end, which can make them more satisfying to eat.
7. Give yourself enough space to prep, even in cramped kitchens.
Space is tight in restaurant kitchens especially.  Give yourself enough space by clearing the countertop of everything you're not using appliances, flower vases, mail you put down and forgot about before you start.
8. Clean as you go.
You've heard this before, but a clean station is so much easier to work in. Wipe down your cutting board after you finish prepping each ingredient. Put pots, pans, and utensils in the sink or dishwasher as soon as you're done using them. And wash your hands often.
9. Don't overcrowd the pan.
Food can't caramelize or brown in a crowded pan. A handful of sliced mushrooms cooked in a hot pan with a layer of oil will come out brown, crisp, and deeply flavored. A whole pint of sliced mushrooms cooked in the same pan and the same oil will come out pale, gray, soggy, and far less flavorful. Same goes for roasted vegetables on a sheet pan, or browned meat in a cast iron skillet. Piling ingredients on top of each other create moisture that gets trapped which means your food will steam instead of crisping or browning.
10. Get yourself a bench scraper.
I often see beginner cooks use their knife to scrape whatever they've finished chopping across their cutting board and into a bowl. Don't do that! Not only is it a bit dangerous, but it'll also quickly dull your blade. Instead, invest in a $4 bench scraper and use it to scoop up food scraps and transfer things from your cutting board to pots and pans.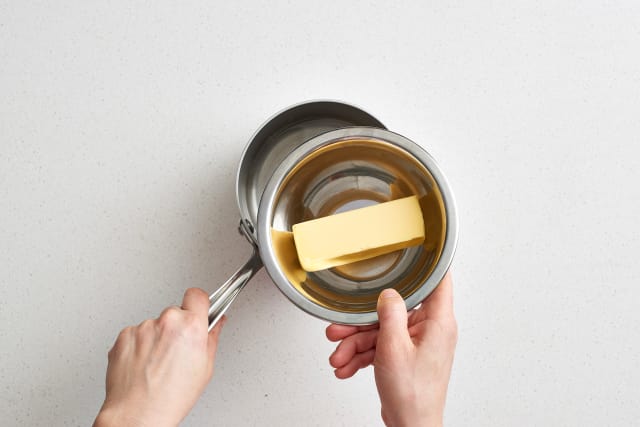 11. Know your fats — and what each can (and can't) do.
Butter is delicious, and we used a lot of it at my French-based culinary school. But butter can't stand up to high heat since the milk solids in it (which make it delicious) can burn. All oils aren't created equal, either. Neutral oils, like canola or vegetable oil, don't add any flavor but are perfect for high-heat methods like roasting, frying, and pan-searing because they can stand up to high temperatures without burning. Flavorful oils like high-quality olive oil, avocado oil, and pumpkin seed oil are less suited for high heat and are better used in salad dressings, or for finishing dishes once they're cooked.
12. Baste fish to keep it moist as it cooks.
Basting pan-seared fish is one fancy trick I swear by. When your fish is almost cooked, add a big pat of butter to the pan and let it melt. Turn the heat down and gently spoon the melted butter over the fish. The hot butter will cook the top of the fish without drying it out, and it'll add a ton of flavor.
13. Never toss leftover bones or veggie scraps.
When it comes to making stock, leftover bones and scraps are kitchen gold. You can make chicken stock with nothing but bones if you want. You can also make beef stock with beef bones, fish stock with fish bones and scraps, and so on. Not only is it cheaper than buying stock, but it's also often tastier, and lets you cut down on waste. These days, I collect bones and vegetable scraps in a sealed gallon bag in my freezer, then make a few quarts of stock every time the bag fills up. You should, too!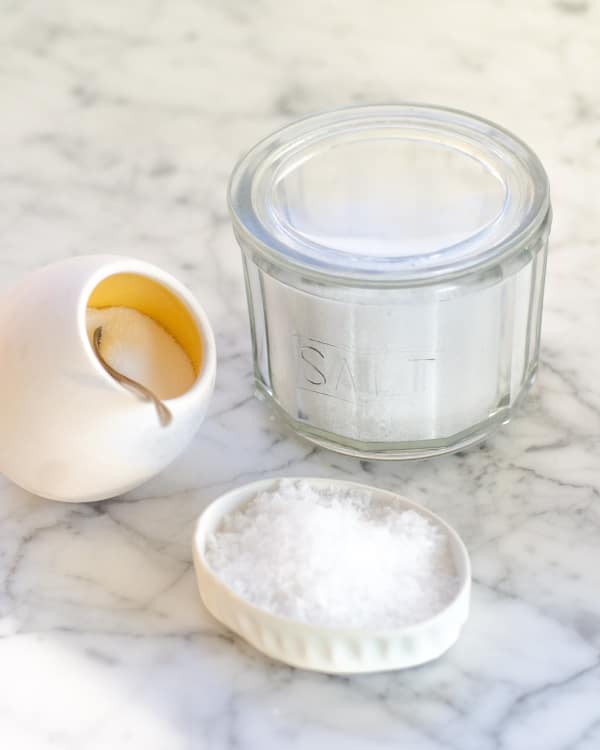 14. When in doubt, add salt.
You know you like salt, but did you ever stop to think about why? Salt brings out the flavor, which means well-salted food tastes more like itself than under-salted food. To really maximize all the flavors in a recipe, season with a bit of salt every time you add a new ingredient.
15. And if you added too much salt? Add acid.
If something tastes too rich or heavy, a squeeze of lemon juice or a splash of vinegar can liven it up. Acid also cuts through salt, so if you've accidentally over-salted something just a little bit (which, to be honest, happens often in culinary school), you can usually save it by adding acid.
Your turn! What's your most useful all-purpose tip for the kitchen?